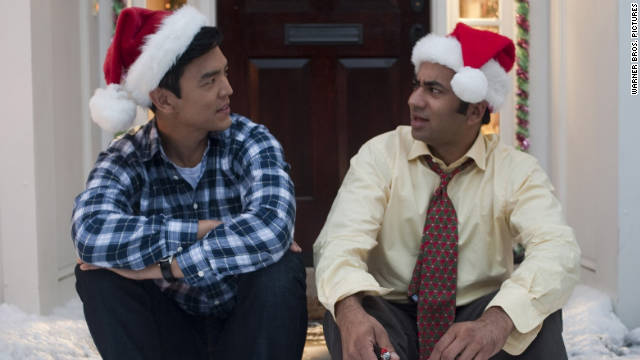 It was Christmas in July in our house tonight, and a disappointing Christmas at that. This Harold and Kumar adventure was definitely not the best; it wasn't even the second best. Tim said it's "tied for fourth."
The weed jokes were there, and they were mostly dull. The crude humor was prevalent, but nothing was tears-in-my-eyes funny. NPH was brash and horny, but his turn in the whore house in Texas from the second movie was far more entertaining. The recurring joke with the little girl kind of got on my nerves (blame being a parent if you want, but a toddler and cocaine is just not funny).
I guess I shouldn't have expected much from the third outing of a stoner movie, but I was expecting a little more.
Sorry if this review seemed dialed in; I'm just showing the movie as much love as it showed me.